Location: Belgrade, Serbia
Early registration deadline: April 10, 2023
December 20, 2022
The EAPAA (European Association for Public Administration Accreditation) Board Meeting was held at the Institute of Social and Political Sciences (ISCSP), Lisbon, Portugal within the EGPA Annual Conference 2022 on 8 September 2022.

The EAPAA Board Chair Wolfgang Drechsler (Ragnar Nurkse Department of Innovation and Governance, TUT, Tallinn, Estonia) opened the meeting attended by NISPAcee representatives: Juraj Nemec (NISPAcee Steering Committee member) and Ludmila Gajdosova (NISPAcee Executive Director); and EGPA representatives: Jean-Michel Eymeri-Douzans (EGPA President) and Sabine Kuhlmann (EGPA Steering Committee member).

September 13, 2022
Was organized as a physical conference (with an opportunity to participate also online) in Bucharest, Romania
on

June 2 - 4, 2022
. The conference was organized in cooperation with
the Faculty of Business and Public Administration of the University of Bucharest

Main Conference Theme:
Crises, Vulnerability and Resilience in Public Administration
Venue:
University of Bucharest, Bucharest, Romania
July 8, 2022
was presented by Calin Hintea, NISPAcee President and Gyorgy Hajnal, Chair of the Selection Committee to the winner:
František Ochrana,
Charles University, Prague, Czech Republic
Topic of his presentation: Historical-evolutionary and retrograde approach to the study of public administration
was presentated by Veronica Junjan, the member of the Award Selection Committee to the winner:
Ionut Baciu,
Babes-Bolyai University, Cluj-Napoca, Romania
Topic of his presentation: Between politics, policies and (case)law: the place of public procurement on the map of the EU's internal market.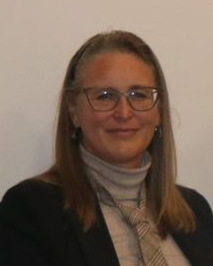 Polonca Kovac,
Faculty of Administration, University of Ljubljana, Ljubljana, Slovenia (absent at the conference)
Külli Sarapuu
, Ragnar Nurkse Department of Innovation and Governance, School of Business and Governance, Tallinn University of Technology, Tallinn, Estonia
was presented by members of the Award Selection Committee Juraj Nemec and Tiina Randma to
the winner:
Vincent Mabillard
, for the paper:
Social media use in Central and Eastern European cities: Defining government-citizen relationships through phases
Authors: Raphaėl Zumofen, Vincent Mabillard, Martial Pasquier
July 4, 2022
The NISPAcee Journal of Public Administration and Policy is currently accepting manuscripts for publication in

the upcomming issues.
Online system for paper submissions: "Submission online"
Scopus, one of the most prestigious indexing services, has conducted its annual evaluation of journals covered in their database and released new citation metrics.
The NISPAcee Journal of Public Administration and Policy has been given the following metrics for 2021:
• CiteScore - 2.2
• SJR - 0.314
• SNIP - 1.050
June 15, 2022
which Support the War against Ukraine
As declared in the previous statements, our academic community upholds the universal principles of peace and non-aggression and expresses an unequivocal solidarity towards the victims of war in Ukraine.
Therefore, NISPAcee will, for the time being, suspend institutional cooperation with any institution of the Russian Federation that actively supports the invasion of Ukraine; calls on its members to consider doing likewise.
April 4, 2022
Three weeks ago, the unbelievable happened: war returned to our European soil. The Russian military aggression against Ukraine is not a limited and peripheral conflict, but a high intensity war causing enormous human suffering, loss of life, and physical destruction. It is conducted by a sovereign State against another sovereign State and against its population, whose right to possess its own identity and to live freely and independently is denied by the aggressor.

March 15, 2022
Central and Eastern Europe and the whole world are faced with unimaginable events these days. The Russian military aggression against Ukraine and the infringement on its sovereignty and territorial integrity is a major shock representing a blatant neglect of the universal principles of humanity, causing an unacceptable destruction and civilian suffering.

March 3, 2022
1 2 of 2