International Program Committee
Chairs of Main Conference Theme:
Calin Hintea,
Dean, College of Political, Babes-Bolyai University,
Department of Public Administration, Cluj-Napoca, Romania
Calin Emilian Hintea is a Professor at Babes Bolyai University, Romania and Adjunct Professorat Michigan State University. He teaches Public Management and Strategy courses. Professor Hintea is the Dean of the College of Political, Administrative and Communication Sciences at BBU. He is also a former Secretary of State, Head of Strategy Unit, the Prime Minister's Office (2009-2011) as well as a former Chair of the Public Administration Department at BBU (2004-2012). He is the Senior Editor of the Transylvanian Review of Administrative Sciences (ISI Journal).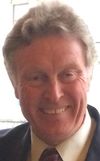 Roger Hamlin,
Michigan State University, East Lansing, USA
Professor of Urban Planning directs several projects for the Institute for Public Policy and Social Research (IPPSR) at Michigan State U. (MSU) and is Associate Dean for International Programs at Babes-Bolyai U. He was previously Associate Director of IPPSR, Resident Fellow, and Director of International Programs and was Director of the Urban and Regional Planning Program at MSU for eleven years. He also administered the Community Planning Program at Columbus State University in Georgia.He currently directs projects that build governance capacities at the sub-national level in the US and abroad. Dr. Hamlin earned a bachelor's degree in economics from Hamilton College in New York and a Master's and Ph.D. from the Maxwell School at Syracuse University. He has worked for the Senate and the Office of Planning Services of New York and has lived and worked in South America, the Caribbean, Asia and Europe. He has authored several books on public-private partnerships. Professor Hamlin has earned the White House Achievement Award, The Nelson Jack Edwards Award and the Illinois Foundation Award. He has earned national awards from the American Planning Association and the American Institute of Certified Planners. He was a CIC Academic Leadership Fellow.
Chairs of the General Session
Mirko Vintar,
University of Ljubljana, Slovenia
Mirko Vintar gained his doctorate in administration and information science studies at the Faculty of Economics, Ljubljana. For over 20 years his work has dealt with the informatisation of public administration, with a major focus on the development of e-government in recent years. He is chairing, numerous national and foreign research and applied development projects. He is also actively involved in international scientific and professional bodies in the field of administration research (EGPA, Study group on the Informatisation of Public Administration, IFIP, Working Group 8.5, NISPAcee, Working Group on E-government), He is member of the social sciences council at the Slovenian Research Agency, editor and co-author of several scientific monographs and have chaired the programme and organising committees of international conferences held in Slovenia (EGPA 2004, NISPAcee 2006, SSPA 2007). From 1993-2002 he was the chief and duty editor for the leading Slovenia informatics journal "Uporabna informatika" (Applied Informatics). I was dean of the Faculty of Administration (1993-1995) and Vice-Dean since 1999.
Marius Profiroiu,
Bucharest Academy of Economic Studies, Bucharest, Romania
Professor Constantin Marius Profiroiu teaches public policy and good governance at the Bucharest University of Economic Studies where he is the Dean of College of Administration and Public Management. He is Fulbright Senior Alumnus 2010-2011 at Martin School of Public Policy and Administration, University of Kentucky. Since May 2014, he is the President of the Network of Institutes and Schools of Public Administration in Central and Eastern Europe (NISPAcee). Also, he is member of European Statistical Governance Advisory Board (ESGAB) since 2015. He was Director-general of the European Integration Department in Romania from 2001 to 2002 and also held the post of State Secretary within the Ministry of Public Administration and Interior between 2002-2004. He was in charge of the coordination of the public administration reform and responsible with the Phare program in the field of civil service reform and decentralization process in Romania. Marius Profiroiu is author of numerous publications in the field of civil service, decentralisation, governance, strategic mana
I. Working Group on Local Government
Michiel S de Vries,
Radboud University Nijmegen, The Netherlands
He holds the chair in Public Administration at the Radboud University of Nijmegen and is visiting professor at the Masaryk University in Brno, Czech Republic. He is president of IASIA, full member of the Group of Independent Experts on the European Charter of Local Self-Government of the Council of Europe and member of the editorial board of numerous journals on Public Administration. His research concentrates on local government, public sector reform, policy evaluation, policy change and comparative public administration.
Ilona Pálné Kovács,
Professor, Hungarian Academy of Sciences, University of Pécs, Hungary
Professor Ilona Pálné Kovács is a lawyer, political scientist, elected as a corresponding member of Hungarian Academy of Science HAS in 2013. She is a full time professor and the head of PhD programme in political science at the Department for Political Studies of University of Pécs. Recently she is a director of the Institute for Regional Studies, CERS HAS. Her fields of interest are regional policy, regional governance and local governments, European multi-level governance, cohesion policy, Europeanisation. She conducted many domestic and international projects, participating in several FP, ESF, INTERREG, TEMPUS, ESPON, UNESCO, EC DG Regio programmes.
II. Working Group on E-government
IV. Working Group on Regional Cooperation and inter-regional development
V. Working Group on Public Finance and Financial Management
VI. Working Group on Public Policy Analysis Development Issues
VII. Working Group on Public Administration Education
IX. Working Group on Change, Transition and Uncertainty
X. Working Group on Non-Governmental Organizations in Central and Eastern Europe