Forum for Practitioners: Innovations in Better Regulation Efforts
---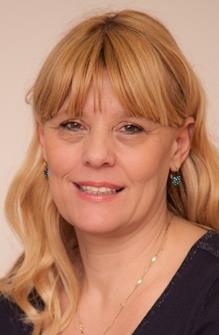 Jadranka Djurković

,

Human Resources Management Authority, Podgorica, Montenegro /
Member of the NISPAcee Steering Committee, jadranka.djurkovic@uzk.co.me
Mrs. Jadranka Đurković was appointed Deputy Director of the Human Resources Management Authority in 2005. She has a Degree in the English language and literature from the University of Prishtina. She has work experience in training and capacity building in the public sector. For the last 10 years she has been working intensively on training and capacity development of civil servants in the Montenegrin public administration. She supported the establishment of the institution, designed and implemented a training needs assessment, and worked on curricula development and improvement of the training system. She also has experience in the field of recruitment, performance appraisal, and promotion of civil servants. During her career she has attended many training activities for personal development, and gave many presentations at various events. She is also a member of different working groups for Public Administration Reform; she is a member of the Training Council; Member of the Commission for EU Integration in Montenegro; Member of Association of Montenegrin Managers and is also a NISPAcee Steering Committee member.

---
Speakers:
Mr. Jahi Jahija, Ministry of Information Society and Administration, Republic of Macedonia TBC
Ms. Dragana Aleksic, Public Policy Secretariat of the Republic of Serbia
Ms. Zorana Gajic, Regional School of Public Administration (ReSPA), Montenegro
Forum of practitioners welcomes practitioners and academics who are interested to exchange experiences, good practices and views on innovation in better regulation and the efforts of the governments to improve decision making process and policy design. EU countries, potential and candidates countries to EU have to follow EU Better Regulation Agenda (EC communication, 19 May 2015; Inter-institutional Agreement on Better Law-making, 9 March 2016) and this is a good opportunity for all practitioners from other regions to share their views on this issue.
Better regulation is a way of working to ensure that political decisions are prepared in an open, transparent manner, informed by the best available evidence and backed by the comprehensive involvement of stakeholders.
Better regulation covers the whole policy cycle – policy design and preparation, adoption, implementation (transposition of acquis, complementary non-regulatory actions), application (including enforcement), evaluation and revision.
Within the European Public Administration Principles (PAP), two principles under chapter "Policy Development and Coordination" are related to Better Regulation:
Principle 10 – The policy making and legal drafting process is evidence-based and impact assessment is regularly used across ministries
Principle 11 – Policies and legislation are designed in an inclusive manner that enables the active participation of society and allows for coordinating perspectives within the Government
Issues of concern:
Support to policy and legislative development, including acquis alignment has focused more on content than on improving the generally weak policy and legislative process:
- Concept documents on laws are often prepared as formality
- Poor quality or lack of regulatory and fiscal impact assessments
- Weak inter-ministerial coordination on draft laws and policies what often results in contradicting laws and/or policies
- Lack of systematic public consultations, or consultations are too late in the process
- Extensive use of fast-track adoption procedures in the parliaments
Consequences are: weak policies, legislation and administrative capacity for implementation and /or enforcement